by Joshua Brauer on January 16, 2008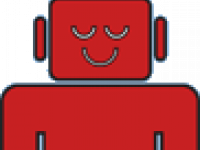 It has been a busy 2008 so far. I spent the first full week of the year at the Lullabot Drupal API workshops in beautiful, rainy, Portland. It didn't take long to figure out that I also really wanted to head off to the themeing workshops in February as well. I came home ready to wrap up a couple of projects and spend countless hours working on patches and uber-cool modules and hacks for all kinds of sites.
All went well on Sunday as I moved several sites and did a little database trickery to make things hum along. When I shut down for the day early Monday morning things were buzzing right along. Murphy, however, was hard at work. A problem with the server resulted in the need to rebuild the whole box from scratch. Even more fun it is a remote server and the backups weren't working as well as they should have been.
The moral is that two days later the server is alive and kicking, the backups are working properly and we're almost back even. A couple of modules I wrote, mostly little helper functions really, hadn't been backed up or incorporated into my newly minted SVN system so they will have to be re-written on Wednesday.