by Joshua Brauer on April 14, 2014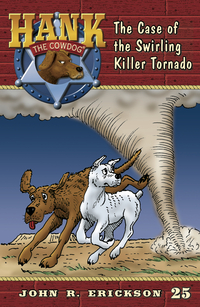 As is apt to happen, being a parent, I was recently listening to a bit of a Hank the Cowdog story in which the canine protagonist is describing being in the heart of a thunderstorm. In typical hyperbolic fashion he likens it to being bombarded by eighty-eight artillery.
This seems oh so very appropriate for a Monday morning as it describes well the feeling of wanting to yell incoming while tip-toeing through one's email box.